get to know us
We are the premier provider of survival swim lessons in port st lucie and the treasure coast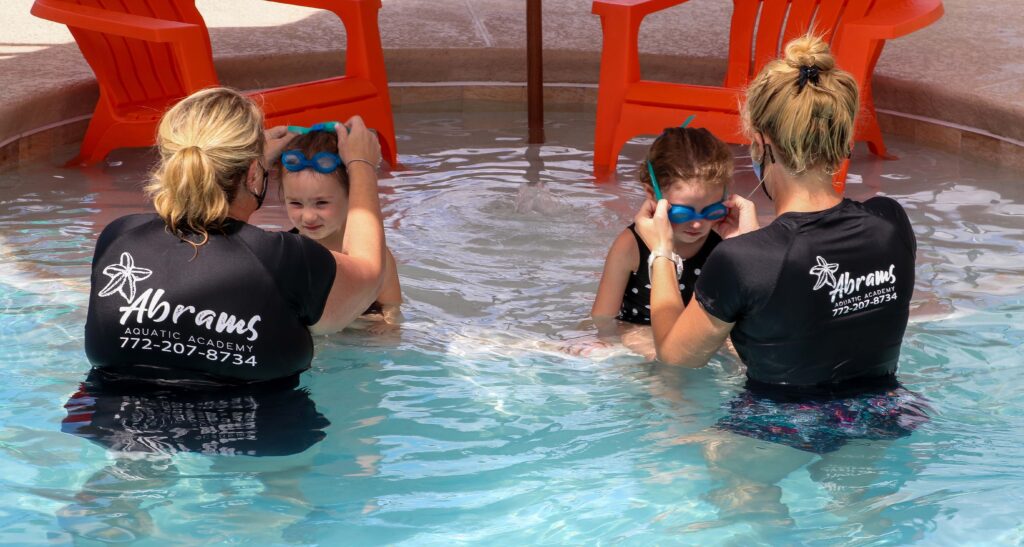 Abrams Aquatic Academy is committed to serving their community by providing a family friendly, communicative atmosphere for children to learn drowning prevention skills in order to save lives. Through gentle teaching methods and proven water safety techniques, we will empower your child with survival swim skills so your child can safely enjoy the water without a flotation device in a matter of weeks… not years!
Building proper water confidence coupled with a healthy respect of the water along with efficient survival swim techniques can provide lifelong positive water fun. AAA gives interactive lessons with parents, grandparents and siblings, effectively making water experiences more productive.  The benefits can last a lifetime.
hello there!
meet the owner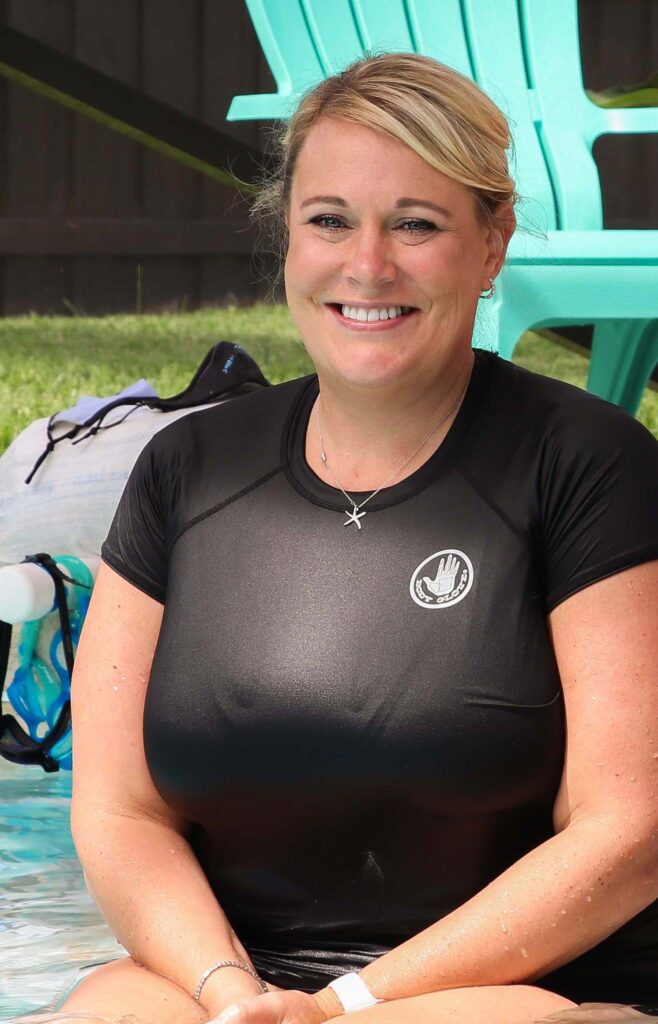 Richelle Abrams
Owner and Instructor
Abrams Aquatic Academy was founded by Richelle Abrams, a married mother to three amazing children ranging in age from 5 to 21 years old and two fur babies. Richelle and her husband have devoted their lives to raising three self-sufficient and productive kids. Richelle and her family live a busy and active lifestyle living in a place that most people vacation in. Part of the responsibility of taking advantage of their lifestyle is making sure that water safety is first and foremost in their lives. Richelle is a certified PEDIASWIM infant swim instructor and is looking forward to providing your family with the best quality swim instruction in Port St Lucie and the Treasure Coast.
A MESSAGE FROM RICHELLE
Years ago, my husband and I wanted to sign up, at that time our 3-year-old up for "swimming" lessons.  We had never heard of Survival Swim our older two went through "normal" swim lessons at the YMCA. After several attempts to contact local schools and finally getting a call back we ended up enrolling our little one in survival swim lessons. At that time, we still were not educated on survival swim lessons. It was not until watching the process unfold in a 6-8-week time span that we understood the difference.  For me personally, it was a total game changer. Watching my struggling then 3-year-old learn breath control, roll-over to float and swim-float-swim techniques developed a passion in me to share these life saving skills with other families.
trained and ready!
meet the team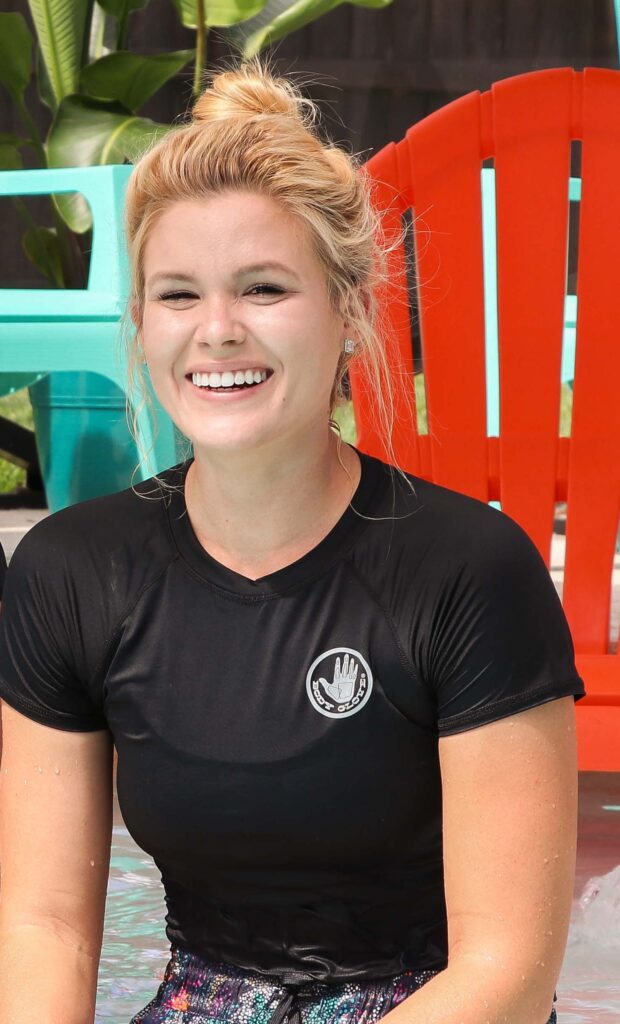 Amber Maddens
Lead Stroke Instructor
Hello! I am Amber Maddens, the Lead Stroke Instructor at Abrams Aquatics Academy.  I specialize in advanced swim lessons, beginner stroke lessons and advanced stroke lessons. I was a swimmer for most of my life. I swam at IRSC for 10 years on their travel competition team, starting in elementary school and completing my last year as a senior in high school. My events were the 50-yard freestyle, and the 100-yard breaststroke! My goal with Abrams Aquatic Academy is to teach your child(ren) skills that help prepare them to join a swim team and to grow their love of swimming along with enjoying the competitive sport. Every lesson is designed to support your individual child in the advancement of swim personally suited to them.  One on one individual lessons to meet the guidelines set forth for swim team development. In addition, I am a mom of a one little boy, and one big 80-pound fur baby. I look forward to meeting you and your family!
Hallie La Polla
Stroke Instructor
Hi, I'm Hallie! Growing up in Florida meant that I was constantly surrounded by water
— n
ot knowing how to swim was never an option for me. During my toddler years I was already off on my own with a snorkel and fins! When I finally had my first swim lesson as a child it was such an important moment in my life because that was when I realized how much I really loved swimming! I started swimming competitively when I was nine years old and I spent the following decade of my youth swim career perfecting my streamline and my strokes. In that time, I won countless awards for my speed and form. Now, as a mom of two little boys, it's so important to me that my kids don't just know how to swim, but that they become comfortable, confident, and capable when they're in the water. See you in the pool!
COME SWIM WITH US
OUR FACILITIES
AAA currently provides lessons at Richelle's home and will be expanding to an indoor facility in the near future.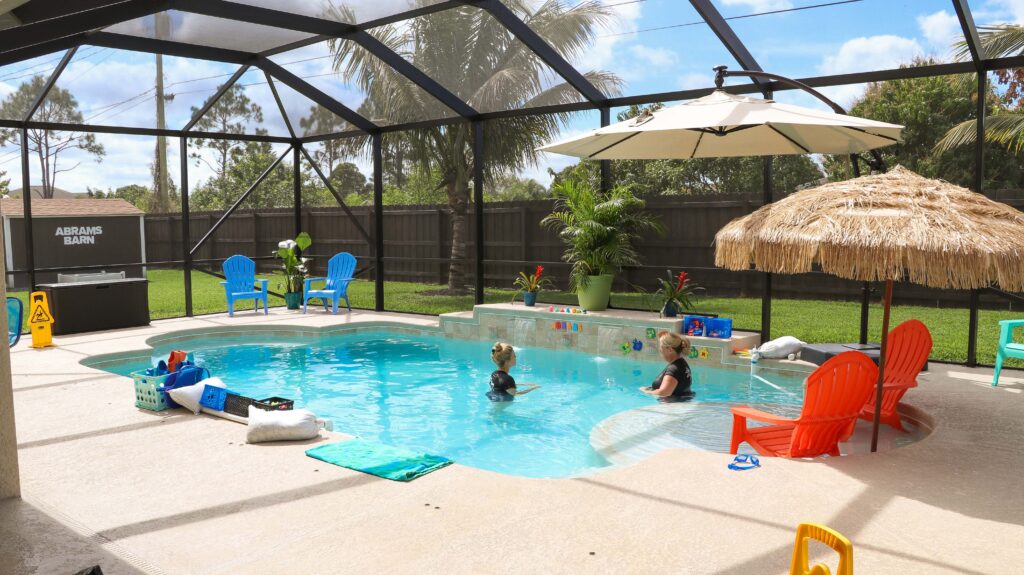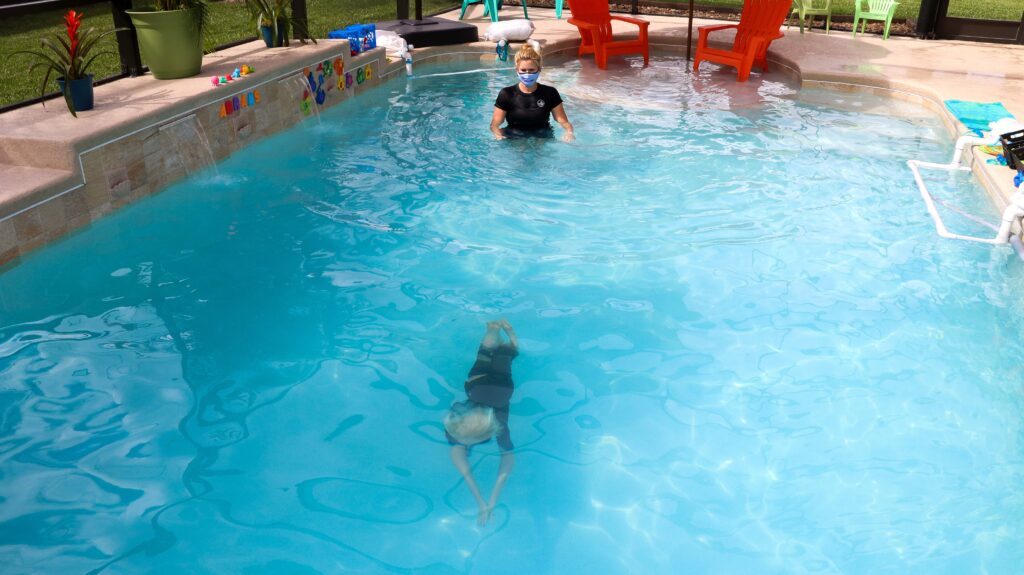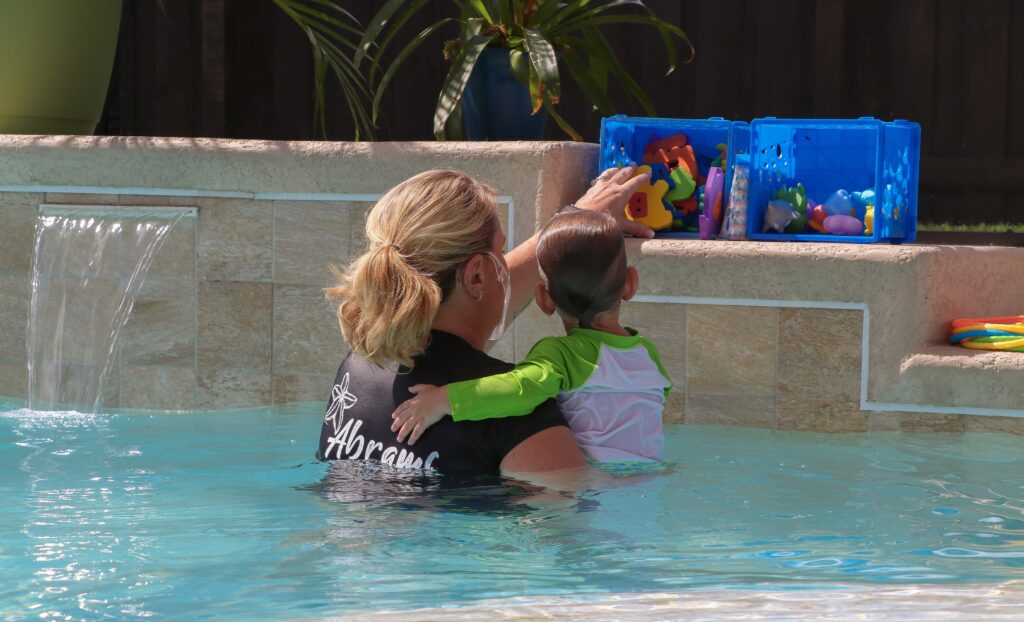 give us a call today
(772) 207-8734
Abrams Aquatic Academy is happy to answer any and all of your survival swim questions.